Welcome to Pure Chiropractic in Dubai
Pure Chiropractic in Dubai is dedicated to delivering effective, quality healthcare to reach optimum vitality through a healthy spine and nervous system. We adopt a natural, drug-free approach to health in a professional, comfortable and caring environment.
Pure Chiropractic in Dubai takes great pride in the quality of your care. Its aim is to enable you and your family to optimise your health, to focus on prevention rather than cure and to make every visit a valuable and pleasant experience.
Chiropractic
A Chiropractor specializes in the diagnosis, treatment and prevention of conditions due to mechanical …
Physiotherapy
Most musculoskeletal conditions respond better with soft tissue correction as well as chiropractic adjustments…
Spinal Decompression Therapy
Spinal Decompression Therapy is a Non-Surgical approach for the treatment of herniated bulged discs…
Dry Needling
We all have that unfailing pain in our neck, shoulders and back that makes life uncomfortable. More often…
Digital Postural Analysis
The Digital Postural Analysis can determine whether a person has any postural deviations, imbalances ….
Electrotherapy
Electrotherapy is a form of non –invasive medical treatment, which uses small electrical impulses to repair tissue
Kinesio Taping
Kinesio Taping is a definitive rehabilitative taping technique that is designed to facilitate the body's natural healing process
Customised Orthotics
Orthotics are inserts, braces or splints to support the function of movable parts of the body. While many times they are
Our highly skilled specialists of chiropractors and physiotherapists in Dubai have each studied a minimum of four years at university, graduating from an internationally accredited program. All work to enhance their knowledge by attending professional development seminars on a continual basis in order to provide the highest quality of complementary and alternative medicine with up to date practices.
Dr. Nashila Farrah Jaffer
Chiropractor
Graduating from the Welsh Institute of Chiropractic in the UK, Dr. Nashila has over …
Dr. Mitra Chini
Chiropractor
Dr. Chini is a US board certified Chiropractor. She graduated from Life University
Dr. Tim Jacobs
Chiropractor
Dr. Tim qualified from the UK at the Welsh Institute of Chiropractic (WIOC) having
Dr. Haleema Khan
Chiropractor
Dr. Haleema Khan graduated from the Anglo European College of Chiropractic in…
Dr. Imran Ali
Chiropractor
Dr. Imran graduated from the Welsh Institute of Chiropractic in 2017 with a distinction…
Intesar Hussain
Physiotherapist
Intesar is a skilled physical therapist with six years of experience…
Elgin John
Physiotherapist
Elgin John graduated from HOSMAT Hospital Educational Institute, Rajiv Gandhi…
Srevarsha Veedu
Physiotherapist
Srevarsha graduated from Father Muller Medical College Mangalore, under Rajiv…
Poornima Dharurkar
Physiotherapist
Poornima graduated from Sancheti College of Physiotherapy, Pune, India …
Pranali Kamat
Physiotherapist
Pranali has obtained certifications as an Aerobic Instructor, Pilates Practitioner,…
What our Chiropractic and Physiotherapy patients have to say:
Freindly staff, great doctors and excellent service. The staff take the time to get to know you and address your individual concerns and tailor the treatment program to suit you. I have been going once a week for over 8 weeks, and feel so much mobile Special thanks to Dr Amna my physiotherapist lovely kind caring girl whos relieved me of so much pain and to Dr Tim the chiropractic too Highly recommend this place!!
maksim samardzic
2021-07-23
I have a bulge disc between L4-L5 and L5-S1. I had constant serious pain in my lower back for few months. After chiropractic sessions with Dr Mitra Chini and physiotherapy with Elgin my pain literally disappeared. They also gave me exercises to do at home, to stretch and strengthen certain muscles. If you suffer from back pain, I highly recommend you chiropractic and physio sessions with the best doctors there, Mitra and Elgin. Also, overall experience in the clinic is fantastic, their front desk is very polite and helpful.
Murat Demirkiran
2021-07-10
Updating the review. I had my scheduled appointment. Staff was very nice. Dr. Haleema was so kind and inform the situation very well.
Simone TIberio
2021-07-08
One of the best clinics I have been to. From the courteous staff members to the great experience of the specialists, it's all excellent. In my case, Dr Tim and Elgin have greatly helped overcome my cronic back pains.
Kristin Childress
2021-07-05
I've been going to Pure clinic for over 2 years now and I've always had a great experience! Dr. Tim and Dr. Haleema are both excellent chiropractors. Always very thorough and take time to listen to my concerns and specialize the care I receive. The admins are very friendly and quick to respond to questions and any needed assistance. Highly recommend Pure!
Jocel Grasya Seguin
2021-06-30
I am so impressed with Dr. Tim and Rajbir. They are very professional and thorough chiropractor. They are clinical knowledge is outstanding and he is also compassionate and caring. They are motivating to help his patients achieve a level of wellness that focuses on quality of life. His office is nicely decorated, and is clean and bright. I would highly recommend them! Ms. Nur is also very approachable and so kind. It's so easy to book an appointment and reschedule if we can't make it.
Pure chiro is so great.. I am regular customer.. Doc Tim, rajbir are so good and professional.. And ms noor is so friendly and accommodating. 5 stars rating from me
Mark Jonathan Dantuono
2021-06-27
I do heavy duty, hard hat wearing, steel toe stepping operations/maintenance on a ship. Decided to come here for some adjustments. The staff service were welcoming and has treated me well throughout all my sessions. One of the chiropractors there has blessed me with her elegance. I was enthralled. After some maneuvers I just wanted to stay there. I can't speak for every chiropractor in Dubai, but Pure will take of you... wish to see them again in the future.
"Pain is a warning that should not be ignored"
Common conditions helped with chiropractic and physiotherapy include:
Headaches/Migraine
Neck, shoulder and arm pain
Whiplash injuries
Low back pain
Sciatica / Disc problems
Joint pains
Sport injuries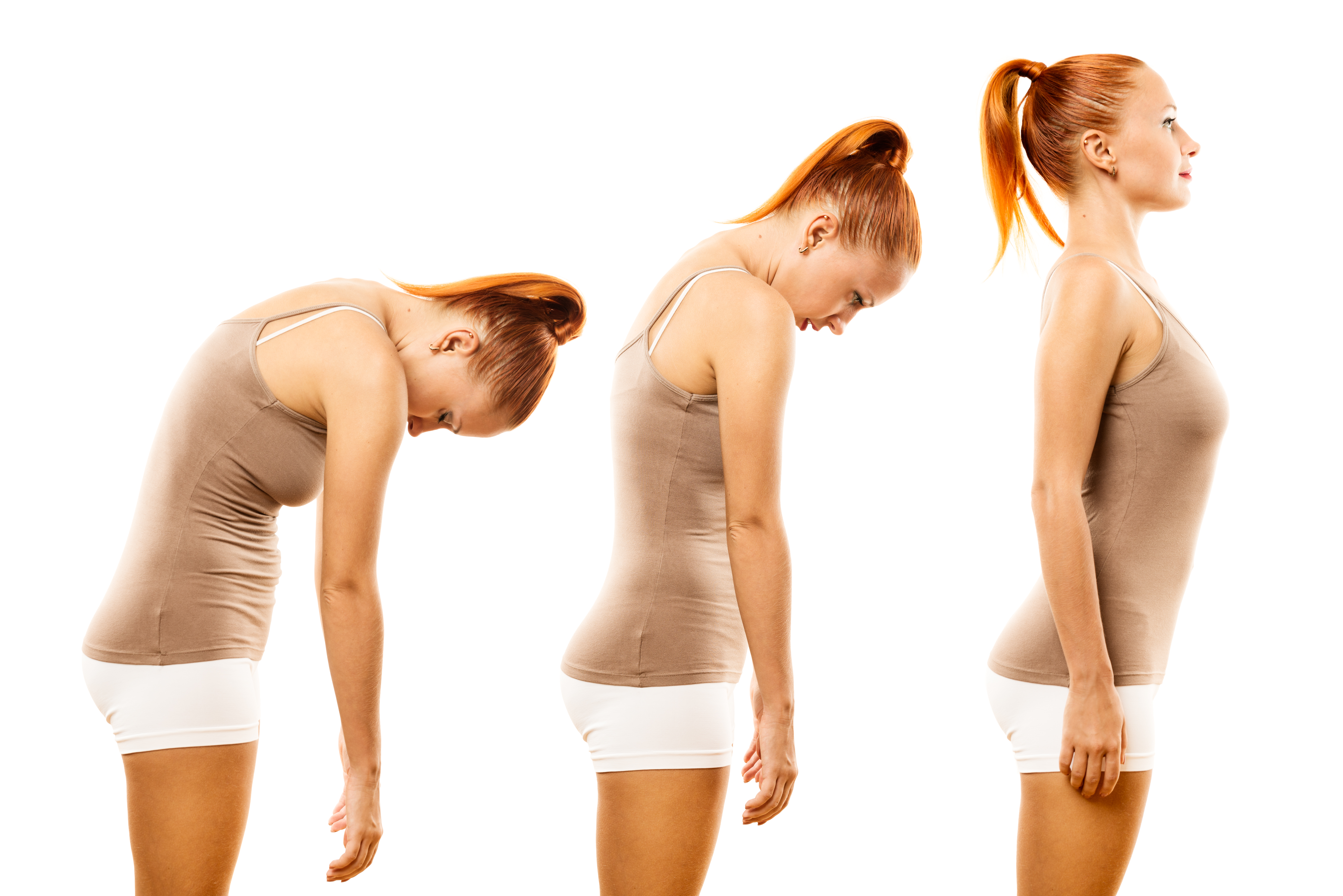 Certainly! Maintaining proper posture throughout the day is essential for maintaining a healthy spine. When the spine is properly aligned, it is better able to support the body's weight
Is chiropractic safe?
Yes, chiropractic in Dubai is remarkably safe when treatment is carried out by a properly qualified practitioner. Research has shown that chiropractic is much safer than pain-killing drugs, muscle relaxants and spinal surgery. At your first visit, your chiropractor in Dubai will complete a thorough examination and then give you a full report explaining possible risks and discuss any concerns you may have prior to commencing your treatment.
Will treatment hurt?
Generally, a chiropractic adjustment in Dubai does not hurt when carried out by a qualified practitioner. If you have acute muscle spasm in the area being treated, you may experience some temporary discomfort or if you have had a condition for a long time, you may feel sore as your body starts to heal. Your chiropractor in Dubai will advise you if this is likely to happen and will tell you how to minimise any discomfort.
Do I need to consult my GP first?
You do not need a GP's referral to see a chiropractor. Increasingly, GP's are referring patients to us and recognizing chiropractic treatment in Dubai as an effective complementary treatment, particularly for back pain.
How soon will I feel better?
Every individual responds differently. Generally most patients feel a positive improvement after one or two treatments. Generally, the longer you have had the problem, the longer the recovery time will take. Recovery time is also dependent on your commitment to your treatment plan, home exercises and any diet or lifestyle improvements recommended by your Chiropractor in Dubai.
How long does treatment take?
Your first visit takes about 30-40 minutes to complete. Treatment sessions thereafter are approximately 15 minutes, but may vary according to your specific needs.
How often will I need treatment?
How long you decide to benefit from chiropractic care is always up to you. Initially, your treatment sessions in Dubai will be more frequent than later in your plan when your sessions will reduce and you will be given exercises and stretches to maintain your condition. More people are now recognising the benefits of prevention rather than cure and choose to come back for treatment once a month to every few months. It is always your decision whether you want to continue with chiropractic care in Dubai. You are under no obligation at any point during your treatment plan.
What causes the 'popping noise' in the adjustment?
When the surfaces of two joints are moved apart rapidly, as in a chiropractic adjustment, there is a change of pressure within the joint space, which sometimes causes a bubble of gas to 'pop'. The sound is insignificant and does not hurt. If you are uncomfortable with the noise, other techniques can be used that are more gentle.
Is it bad to crack my neck and back myself?
You cannot properly adjust your own spine and any relief you do get will only be temporary leaving the need to keep on cracking. You are more likely to be cracking the wrong joint, hence only temporary relief. If you feel the need to crack you own back, it is usually a sign of spinal misalignment. Consult your chiropractor in Dubai. Even Dubai chiropractors themselves consult with other chiropractor in Dubai for regular spinal check ups.
Is chiropractic suitable after surgery?
Yes, in most cases chiropractic in Dubai is suitable after surgery. Many people who suffer with pain after surgery have sought relief from Dubai chiropractic treatment. Furthermore, many have avoided unnecessary surgery by opting for a healthier chiropractic lifestyle in Dubai.
Is chiropractic suitable during pregnancy?
Yes, chiropractic care is suitable during and following pregnancy. With the many physical and hormonal changes during pregnancy, chiropractic can help with back pain and posture It can even ease the strain of labour through it balancing effects on the muscles and ligaments.
Can babies and children have chiropractic care?
Yes, chiropractic care is suitable for everyone. Your chiropractor's specialist training allows them to adapt their techniques to suit people of all occupations and ages, from office workers and manual labourers, to new born babies, pregnant women and elderly. Children often consult chiropractors in Dubai for conditions such as bed wetting, colic, ear infections and asthma which have shown marked improvements with care.
How are chiropractors trained?
It takes at least four years of full-time study to become a chiropractor at the Anglo-European College of Chiropractic or the University of Glamorgan, which offers a BSc degree. The courses are followed by a postgraduate year training with a chiropractor under the British Chiropractic Association's Vocational Training Scheme (VTS). Upon successful completion of the VTS a Diploma in Chiropractic is awarded
How do I know if my chiropractor is qualified?
The Chiropractors Act received Royal Assent in July 1994. Resulting from it, the General Chiropractic Council was announced in 1997. It is now responsible for setting standards of both education and conduct within the profession, and requires all chiropractors to be registered to practise legally in the UK.
What is the difference between chiropractic and osteopathy?
Chiropractic and osteopathy were both developed in the late 19th century in the USA. The similarities between both professions not outweigh the differences in terms of technique and approach. Both professions have statutory regulation and the important factor is that you ensure your practitioner is registered with their professional body.